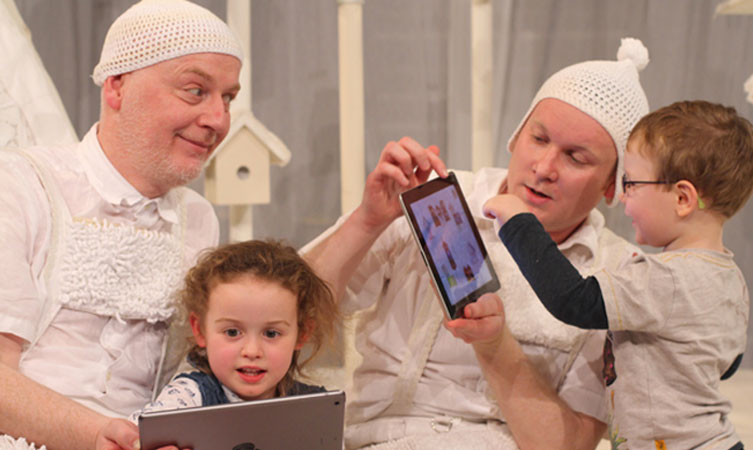 ---
Blanc en la France
Since launch, White: The App has been going down extremely well, with unanimously good feedback from parents and children alike. There have been some great tweets about the app, and although it is not really a marketing tool it is great to see messages like this one:
Check out Catherine Wheels twitter feed for more enthusiasm
On Wednesday we had a wonderful photo opportunity, as Catherine Wheels had a preview of White: The Show before the team head off to France, there was a lovely receptive young audience and Cotton and Wrinkle enjoyed showing off the app to some of the kids after the show.
The hippotrix team enjoyed it too, with everyone bringing their young families. It was particularly nice for Mark, as he has worked for 5 months on the app and had never seen the show. One thing we would have loved to have seen though – was the preview in the morning – It was all in French!
---