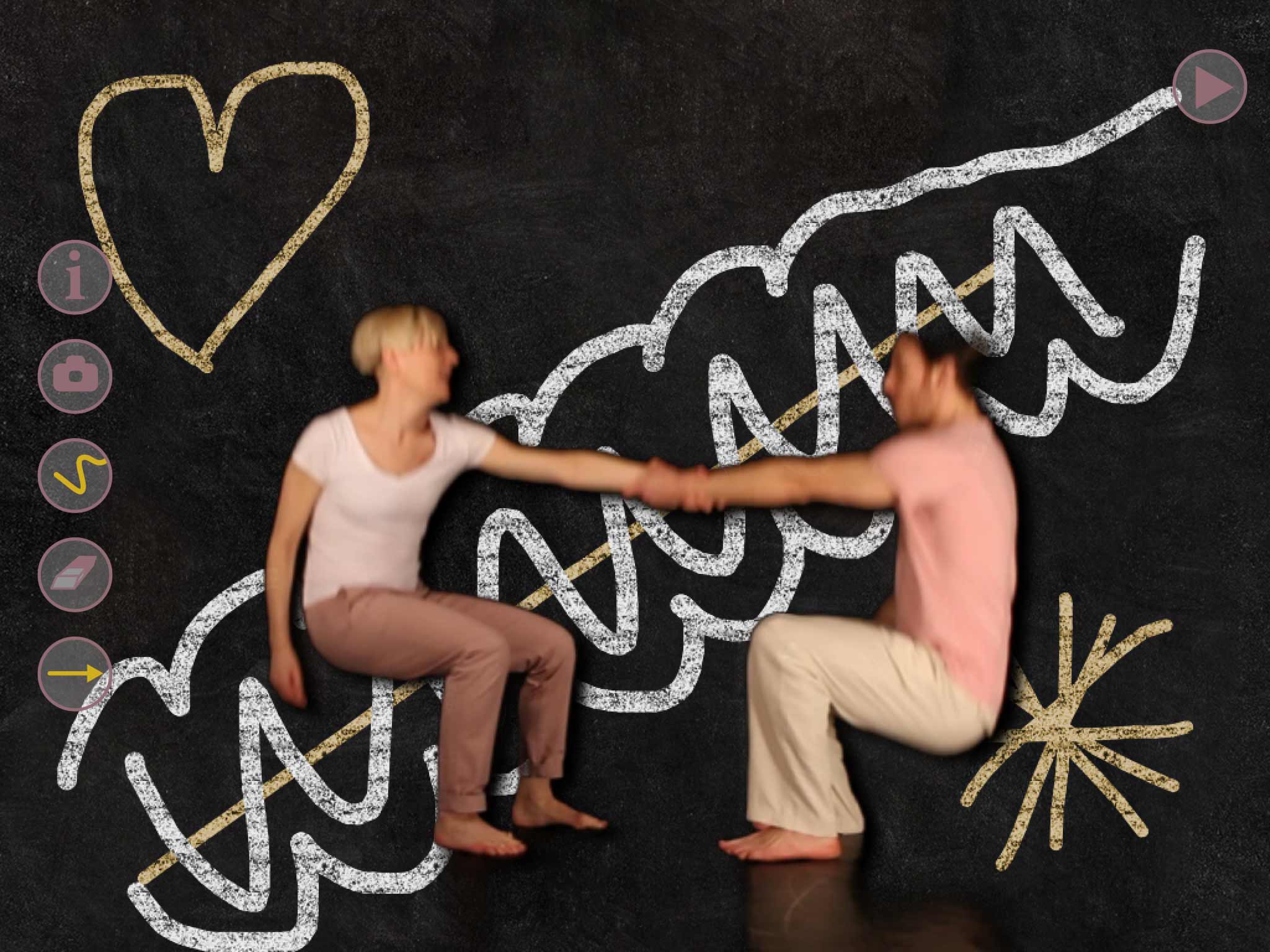 ---
Dance About is out
Our mesmerising dance app created with Curious Seed is out!!!  Dance About is a fun, charming, choreography app inspired by the internationally acclaimed dance performance, Chalk About.  Featuring dance artists Christine Devaney and Hendrik Lebon, and a contemporary soundscape from Kim Moore. A digital dance toy designed primarily for young people as well as anyone with an interest in dance, and with appeal to the wider public.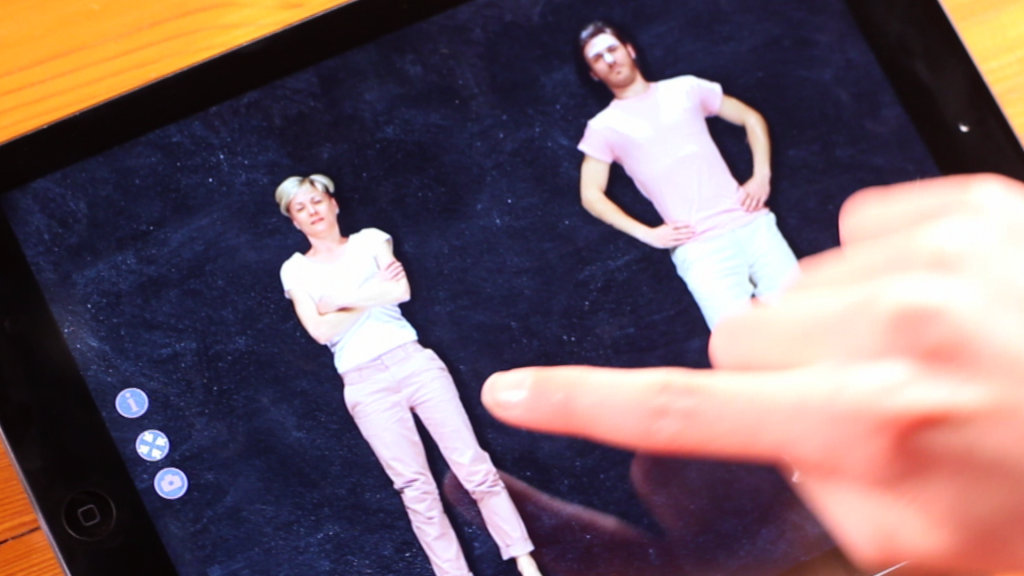 Developing the technology to allow a user to chalk behind the video was not without its challenges, and took a bit longer than anticipated to get right. Apps where you draw over imagery are common, but creating this was altogether different. But a lot of the pleasure in the app is when you add funny or artistic elements to the dance environment! The app's cutting edge technology means children can draw and redesign their background while the dancers perform the chosen moves.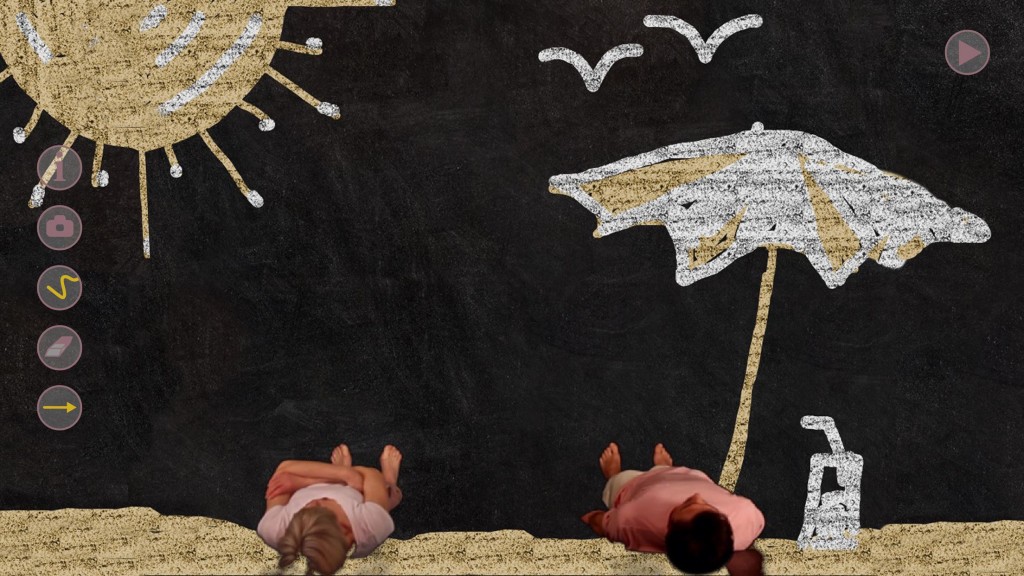 This digital dance toy is designed primarily for children and young people, but is also for anyone with an interest in dance.
A witty, thought-provoking and fun dance experience. Download the app yourself and have a play.
Developed with support from of Creative Scotland.
Save
Save
Save
Save
Save
Save
Save
Save
Save
Save
Save
Save
Save
Save
Save
Save
Save
---